Get a FREE custom quote!
Call 978-548-4427
or fill out a form today!
Casella Recycling in Danvers
Contracting recycling in Danvers is an important, environmentally responsible action. This is why we've created state-of-the-art recycling facilities to help us with our mission of creating a greener tomorrow. This is only one part of Casella's mission to continue providing recycling service in Danvers, as well as other environmentally friendly waste control solutions.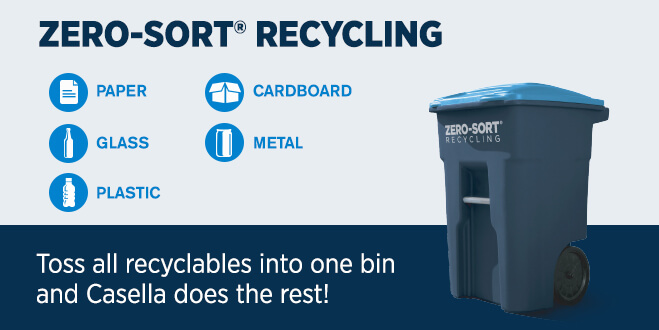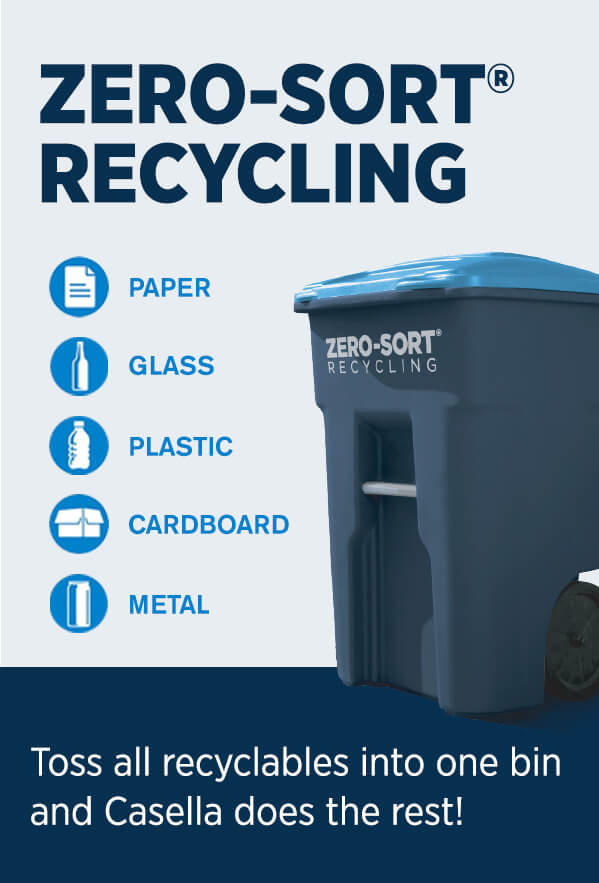 Recycling Service in Danvers You Can Count On
Over the years, Casella has become a local waste control leader, providing innovative recycling services in Danvers. Our recycling service in Danvers place an emphasis on innovation and ensuring that more people take part in helping to sustain our environment. We offer comprehensive services like Zero-Sort® recycling, which will have you spending less time sorting through all your material and more time enjoying the things you love. Help turn waste into a resource when you contact Casella recycling in Danvers today.
Ready to get started? Simply fill out our online form or call us today at 978-548-4427 to find out more.
Find Out How Zero-Sort® Recycling Means Zero Stress
Casella's recycling in Danvers saves you from the hassle of sorting your recyclables. If you have a small business or a business with multiple locations, Casella can meet your recycling needs in Danvers - no matter what business you're in. We provide recycling services for both home and office and accept the following: paper, cardboard aluminum, plastic bottles, glass bottles or tin cans.
Saves Time – We'll evaluate your recycling needs and set up a system that helps you achieve your goals
Saves Money – It's less expensive to recycle, because we help divert your resources from landfills
Saves Effort – We can take care of your solid waste, so you aren't left holding the bag
Casella's recycling service in Danvers with Zero-Sort® recycling has allowed numerous households and businesses to enjoy effortless recycling. We have seven material processing facilities equipped with Zero-Sort® recycling technologies, which allow us to do the sorting for you. Our recycling service in Danvers take up less energy, maintain our natural resources and reduce the waste production.
Casella is not just the environmentally friendly choice with great recycling options, we're also the user friendly choice for recycling in Danvers. We are committed to innovation, protecting the environment and transforming solid waste into renewable resources.
* Call us today to see if Zero-Sort® recycling is available in your area