Get a FREE custom quote!
Call 518-636-4423
or fill out a form today!
Recycling Service in Glens Falls that Saves You from Sorting
Contracting recycling in Glens Falls is an important, environmentally responsible action. We know creating a greener tomorrow is a big job, which is why we've created state-of-the-art recycling facilities to help us get the job done. We will continue to foster innovation in our industry, through our recycling in Glens Falls and other environmentally considerate services.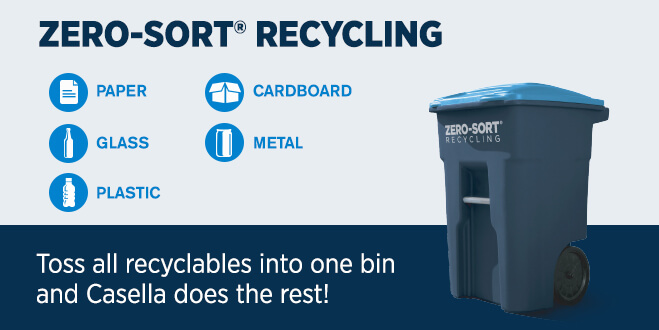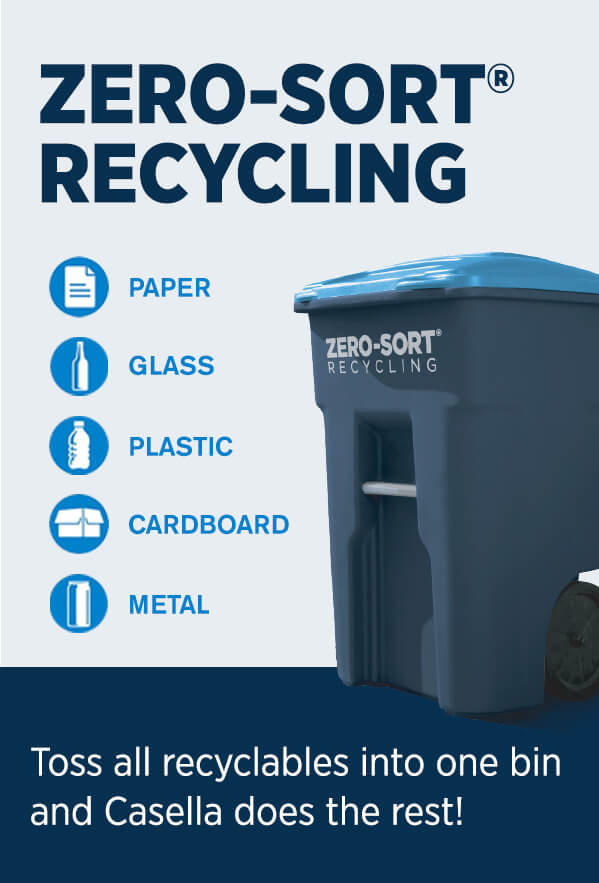 Recycling Service You Can Count On in Glens Falls
What makes Casella, your local providers of recycling in Glens Falls an industry leader? Casella provides recycling that takes an environmental approach. This includes innovative services like our Zero-Sort® recycling program, which saves you from having to sort your recycling because we do it. Turn to Casella as your recycling service in Glens Falls to help the environment and yourself.
Ready to get started? Simply fill out our online form or call us today at 518-636-4423 to find out more.
Find Out How Zero-Sort® Recycling Means Zero Stress
Want to find a recycling service in Glens Falls, but hate having to sort your recyclables? What that leads to is more space in our landfills and a reduced need to produce new plastics, papers and metals. We provide recycling services for both home and office and accept the following: paper, cardboard aluminum, plastic bottles, glass bottles or tin cans.
Saves Time – We'll evaluate your recycling needs and set up a system that helps you achieve your goals
Saves Money – It's less expensive to recycle, because we help divert your resources from landfills
Saves Effort – We can take care of your solid waste, so you aren't left holding the bag
Casella's recycling service in Glens Falls with Zero-Sort® recycling has allowed numerous households and businesses to enjoy effortless recycling. To support our professional service, we make sure our knowledgeable staff assists you with receiving the right size container and service level for your waste control needs. Our recycling service in Glens Falls take up less energy, maintain our natural resources and reduce the waste production.
Switch to Casella for reliable and environmentally positive recycling in Glens Falls. Casella's waste resource solutions, including our recycling in Glens Falls are designed to promote a cleaner city that remains healthy and sustainable well into the future.
* Call us today to see if Zero-Sort® recycling is available in your area