Get a FREE custom quote!
Call 207-430-3470
or fill out a form today!
Professional Recycling in Canton
Our approach to recycling in Canton is not only innovative; it's also a crucial step in renewing the life-cycle of the products we consume. We know creating a greener tomorrow is a big job, which is why we've created state-of-the-art recycling facilities to help us get the job done. Casella is able to continue its excellent technologies by providing quality recycling services in Canton that clients anticipate.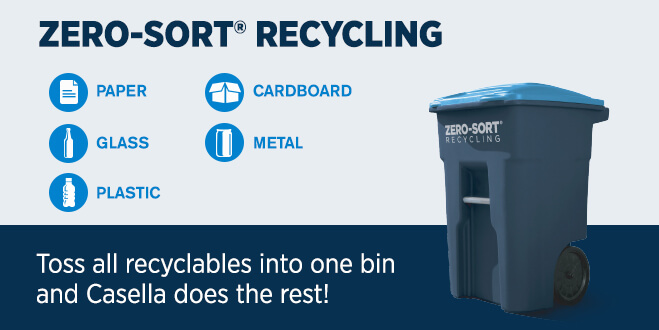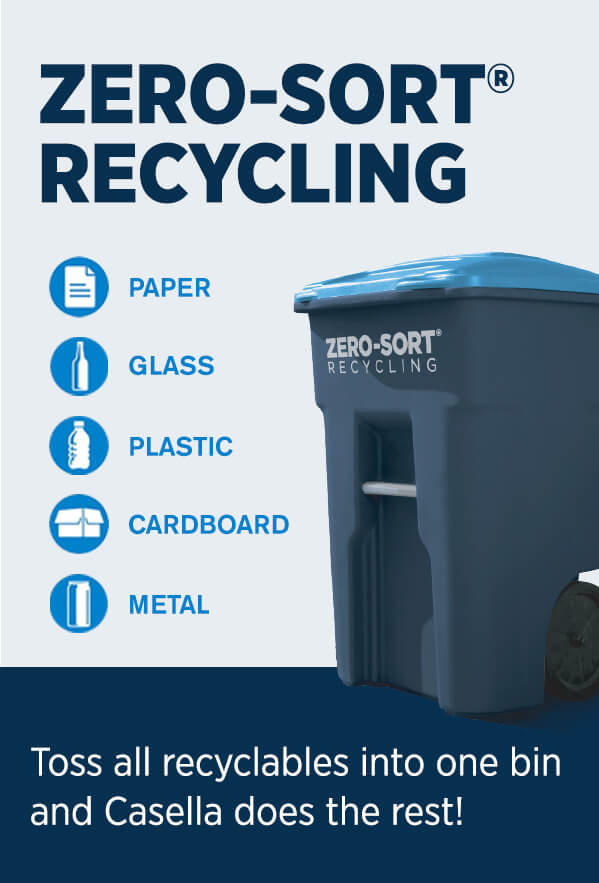 Convenient and Affordable Recycling in Canton
When you're looking for a more environmentally sustainable waste control solution, look no further than recycling in Canton from Casella. We take pride in providing local residents, municipalities and businesses with dependable recycling in Canton. Ask about our comprehensive services and we'll tell you all about our innovative programs, like our Zero-Sort® recycling -- where you'll never have to deal with the hassle of sorting your materials again. Together, we can help transform waste into a resource - Call Casella recycling service in Canton today!
Ready to get started? Simply fill out our online form or call us today at 207-430-3470 to find out more.
Find Out How Zero-Sort® Recycling Means Zero Stress
Recycling Service in Canton is an essential part of an environmentally responsible waste control program and aims to divert waste from our state's landfills for conversion into a renewable resource. Casella continues to lead the way in reducing waste by introducing Zero-Sort® recycling - a larger bin with one label that just says recycling for all your recyclables like: We provide recycling services for both home and office and accept the following: paper, cardboard aluminum, plastic bottles, glass bottles or tin cans.
Saves Time – We'll evaluate your recycling needs and set up a system that helps you achieve your goals
Saves Money – It's less expensive to recycle, because we help divert your resources from landfills
Saves Effort – We can take care of your solid waste, so you aren't left holding the bag
Since implementing Zero-Sort® recycling, recycling rates have increased among households and businesses because we've made our recycling in Canton easier to use by removing the need to sort materials. When we recycle one pound of tin cans, that pound contributes to the creation of new cans, insulation and even cars. Our recycling service in Canton take up less energy, maintain our natural resources and reduce the waste production.
Casella is not just the environmentally friendly choice with great recycling options, we're also the user friendly choice for recycling in Canton. We are committed to innovation, protecting the environment and transforming solid waste into renewable resources.
* Call us today to see if Zero-Sort® recycling is available in your area