Get a FREE custom quote!
Call 888-443-6497
or fill out a form today!
A History of Dependable Recycling Service in Maine
Casella provides recycling service in Maine that's reliably scheduled and easy to use, allowing you to participate in more environmentally friendly waste control practices with ease. Our recycling in Maine is built upon the same solid foundation of reliable service and quality customer care that grounds all Casella waste control services. You can count on Casella to meet your immediate waste control needs, as well as the needs of generations to come, through recycling in Maine and other environmentally considerate services.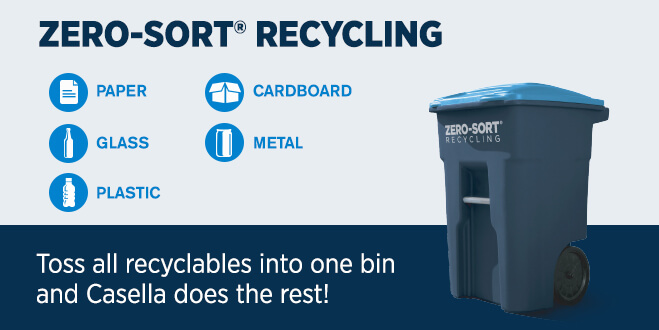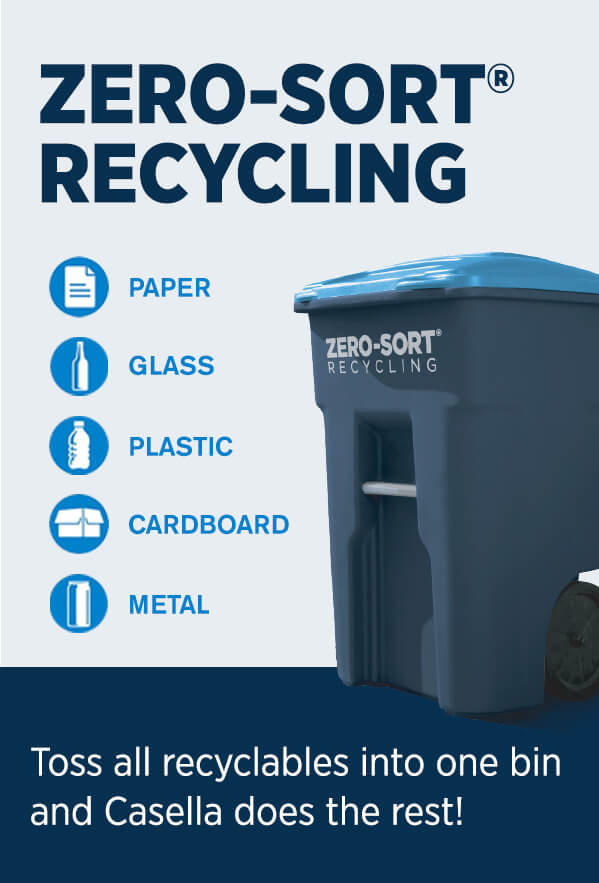 Recycling Service in Maine for a Healthier Tomorrow
For over 40 years Casella has been the name synonymous with exceptional waste control services, and most recently with dependable, environmentally conscious recycling in Maine. We're considered pioneers of the recycling industry because of our innovative waste resource solutions, such as the Zero-Sort® recycling program where we do the sorting for you. Call your local Casella representative about recycling service in Maine and we'll make the arrangements to meet your needs.
Your Complete Waste Resource Solution
Casella provides full service waste control solutions, in addition to our basic recycling service in Maine. We differentiate ourselves in the solid waste market with our strong commitment to community and focus on environmental protection. If you're ready for a price quote or require further information, select the city nearest you from our menu and contact Casella, today.
Casella Provides a Range of Solutions Including Recycling Service in Maine that:
Save Time

– We'll evaluate your recycling needs and set up a system that helps you achieve your goals

Save Money

– It's less expensive to recycle, because we help divert your resources from landfills

Save Effort

– We can take care of your solid waste, so you aren't left holding the bag
* Call us today to see if Zero-Sort® recycling is available in your area