Get a FREE custom quote!
Call 716-952-4050
or fill out a form today!
Recycling in Jamestown - Casella Makes it Effortless!
At Casella, we believe that recycling in Jamestown is innovative and an important step in renewing the products we consume. We know creating a greener tomorrow is a big job, but at Casella, we want to do our part and our state-of-the-art recycling facilities are just one of the many ways we're able to. We will continue to provide innovative recycling in Jamestown for generations to come as we invest in newer, better waste control technologies.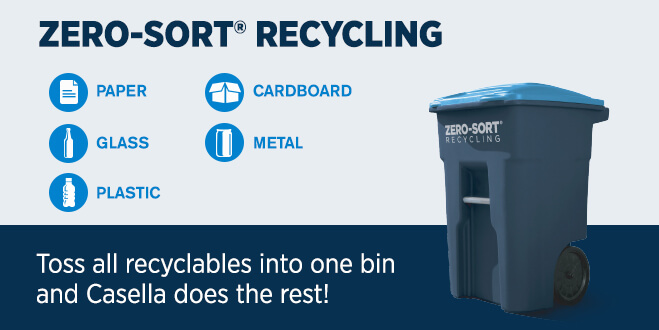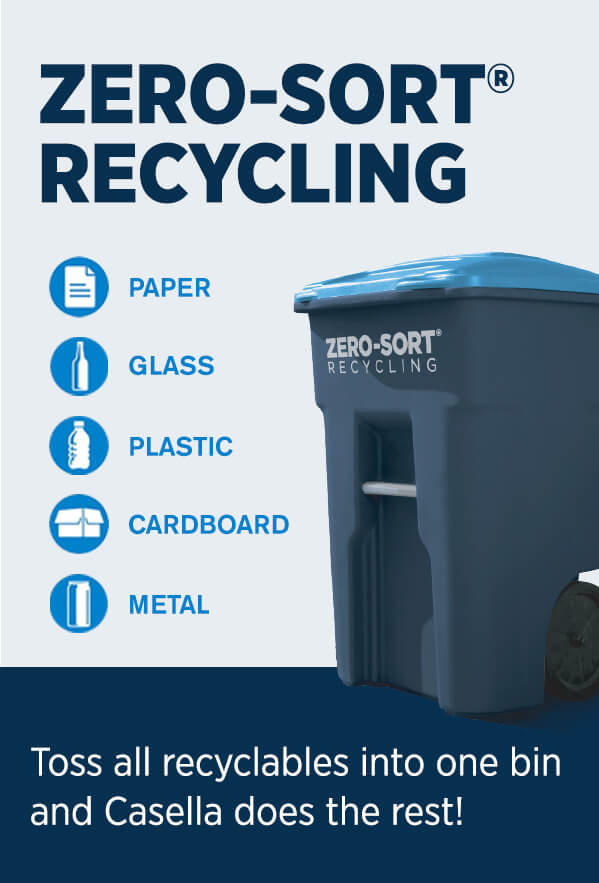 Recycling Service in Jamestown
How do you become one of the leaders in recycling in Jamestown? Simply by being innovative, offering municipalities and residents environmentally responsible recycling in Jamestown that has provided new life and purpose to waste. This is why you can rely on us to provide innovative solutions to your waste resource needs, including Zero-Sort® recycling, which saves you from the trouble of sorting because we'll gladly do the job. Call to arrange your recycling in Jamestown from Casella, today.
Ready to get started? Simply fill out our online form or call us today at 716-952-4050 to find out more.
Experience the Difference with Zero-Sort® recycling
Every pound we recycle becomes one less pound of mining, smelting, or milling products. What that leads to is more space in our landfills and a reduced need to produce new plastics, papers and metals. We provide recycling services for both home and office and accept the following: paper, cardboard aluminum, plastic bottles, glass bottles or tin cans.
Saves Time – We'll evaluate your recycling needs and set up a system that helps you achieve your goals
Saves Money – It's less expensive to recycle, because we help divert your resources from landfills
Saves Effort – We can take care of your solid waste, so you aren't left holding the bag
Our recycling services in Jamestown produce more with less energy. You will only feel our pride on proving excellent recycling in Jamestown by converting trash to useful products. Our recycling service in Jamestown take up less energy, maintain our natural resources and reduce the waste production.
Are you ready to help create a more sustainable tomorrow? Contact Casella about our recycling service in Jamestown today. Casella's waste resource solutions, including our recycling in Jamestown are designed to promote a cleaner city that remains healthy and sustainable well into the future.
* Call us today to see if Zero-Sort® recycling is available in your area