Get a FREE custom quote!
Call 207-561-6615
or fill out a form today!
Recycling Service in Houlton that Saves You from Sorting
If contracting an innovative recycling provider in Houlton is an important part of your environmentally friendly waste strategy, Casella is the ideal choice. When it comes to creating a greener tomorrow, we know better than anyone just how big the job is, which is why we've designed state-of-the-art recycling facilities to give us a helping hand. This is only one part of Casella's mission to continue providing recycling service in Houlton, as well as other environmentally friendly waste control solutions.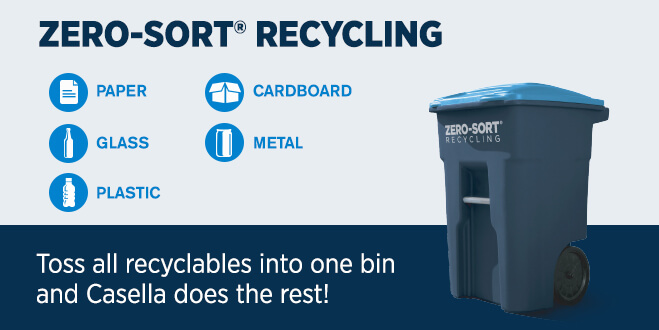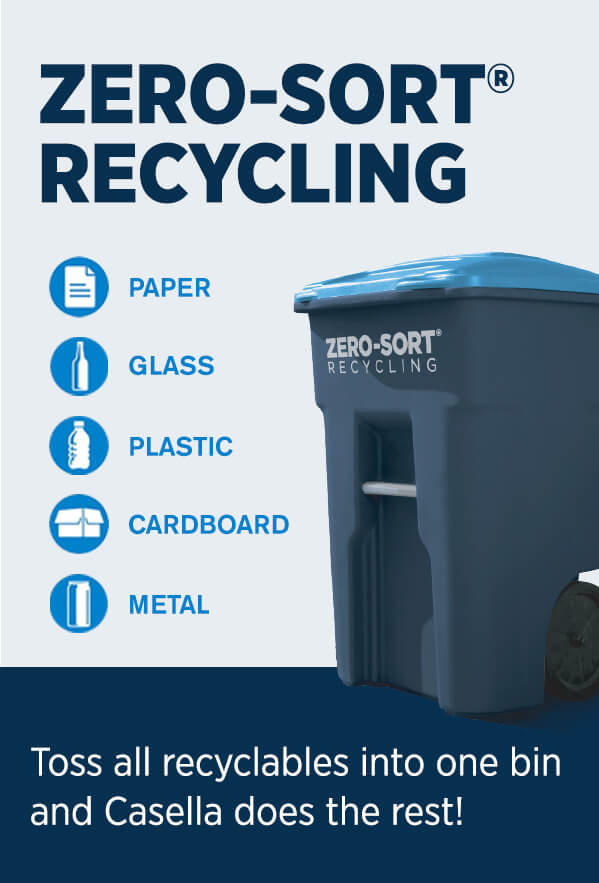 Recycling in Houlton: Let's Maintain a Green Environment
Casella provides recycling in Houlton to a wide range of clients, including residents, municipalities and businesses. We have a reputation for providing recycling that is prompt, reliable and efficient. This is why you can rely on us to provide innovative solutions to your waste resource needs, including Zero-Sort® recycling, which saves you from the trouble of sorting because we'll gladly do the job. Call to arrange your recycling in Houlton from Casella, today.
Ready to get started? Simply fill out our online form or call us today at 207-561-6615 to find out more.
Find Out How Zero-Sort® Recycling Means Zero Stress
When you choose Casella recycling service in Houlton you make a significant contribution to the overall reduction of waste in Houlton. Casella continues to stand as a leading waste managing service and renew, the planet's precious resources by picking up all your recyclables such as: We provide recycling services for both home and office and accept the following: paper, cardboard aluminum, plastic bottles, glass bottles or tin cans.
Saves Time – We'll evaluate your recycling needs and set up a system that helps you achieve your goals
Saves Money – It's less expensive to recycle, because we help divert your resources from landfills
Saves Effort – We can take care of your solid waste, so you aren't left holding the bag
Since implementing Zero-Sort® recycling, recycling rates have increased among households and businesses because we've made our recycling in Houlton easier to use by removing the need to sort materials. In fact, just 1 pound of recycled metal can go a long way in the production of cans, insulation and even cars. Casella continues to turn waste into a renewable source-our recycling in Houlton really do make a better living, one day at a time.
Are you ready to help create a more sustainable tomorrow? Contact Casella about our recycling service in Houlton today. For over 40 years, we've earned a reputation for efficient service, environment-friendly policies and a commitment to put the community first.
* Call us today to see if Zero-Sort® recycling is available in your area