Get a FREE custom quote!
Call 802-992-9883
or fill out a form today!
Recycling in Shaftsbury Made Easy With Casella!
If contracting an innovative recycling provider in Shaftsbury is an important part of your environmentally friendly waste strategy, Casella is the ideal choice. We know creating a greener tomorrow is a big job, which is why we've created state-of-the-art recycling facilities to help us get the job done. Casella looks to provide outstanding recycling in Shaftsbury that customers will value most.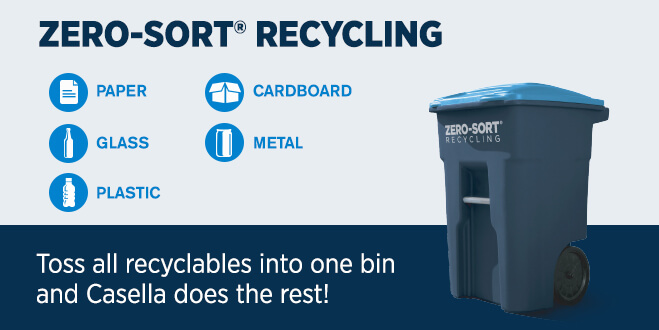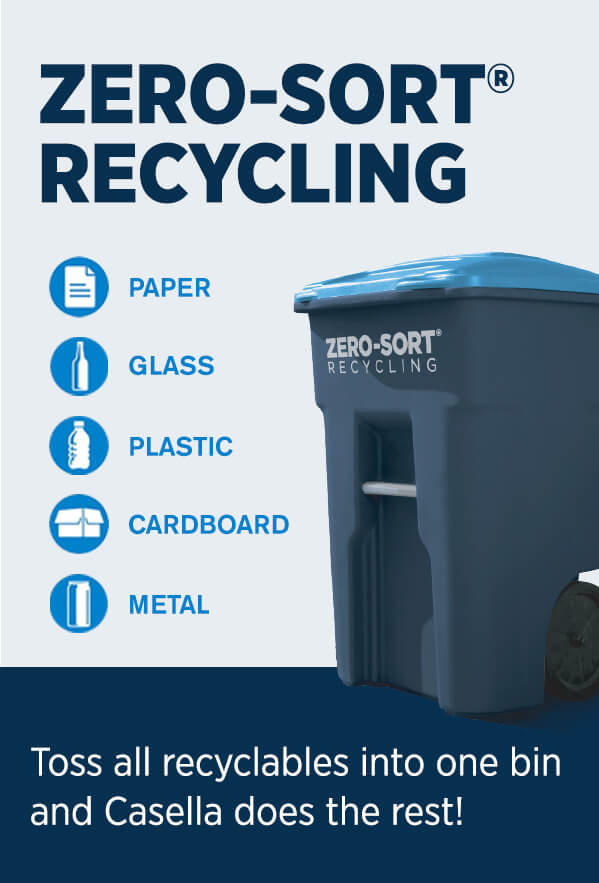 Recycling in Shaftsbury: Let's Maintain a Green Environment
What makes Casella, your local providers of recycling in Shaftsbury an industry leader? Casella provides recycling that takes an environmental approach. We offer comprehensive services like Zero-Sort® recycling, which will have you spending less time sorting through all your material and more time enjoying the things you love. Together, we can help transform waste into a resource - Call Casella recycling service in Shaftsbury today!
Ready to get started? Simply fill out our online form or call us today at 802-992-9883 to find out more.
Experience the Difference with Zero-Sort® recycling
Every pound we recycle becomes one less pound of mining, melting, or milling products. Every pound recycled is one less pound buried or burnt. Casella is your best option in renewing our planet's valuable resources through the recycling of materials such as: We provide recycling services for both home and office and accept the following: paper, cardboard aluminum, plastic bottles, glass bottles or tin cans.
Saves Time – We'll evaluate your recycling needs and set up a system that helps you achieve your goals
Saves Money – It's less expensive to recycle, because we help divert your resources from landfills
Saves Effort – We can take care of your solid waste, so you aren't left holding the bag
Casella's recycling service in Shaftsbury with Zero-Sort® recycling has allowed numerous households and businesses to enjoy effortless recycling. Our seven Zero-Sort® recycling equipped material processing plants will ensure that you have access to our effortless recycling service in Shaftsbury. Our recycling service in Shaftsbury take up less energy, maintain our natural resources and reduce the waste production.
Are you ready to help create a more sustainable tomorrow? Contact Casella about our recycling service in Shaftsbury today. We help facilitate the protection of our environment through innovations such as, turning solid waste into renewable resources that make a difference!
* Call us today to see if Zero-Sort® recycling is available in your area