Get a FREE custom quote!
Call 802-552-4643
or fill out a form today!
Recycling Service in Montpelier that Saves You from Sorting
When you choose to use our recycling services in Montpelier, you're taking a vital, responsible step in helping to ensure the sustainability of our environment. We know creating a greener tomorrow is a big job, which is why we've created state-of-the-art recycling facilities to help us get the job done. This is only one part of Casella's mission to continue providing recycling service in Montpelier, as well as other environmentally friendly waste control solutions.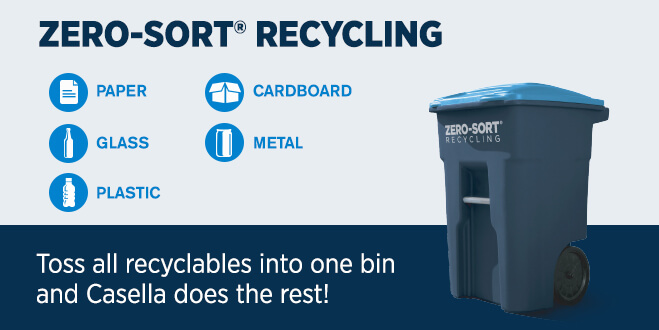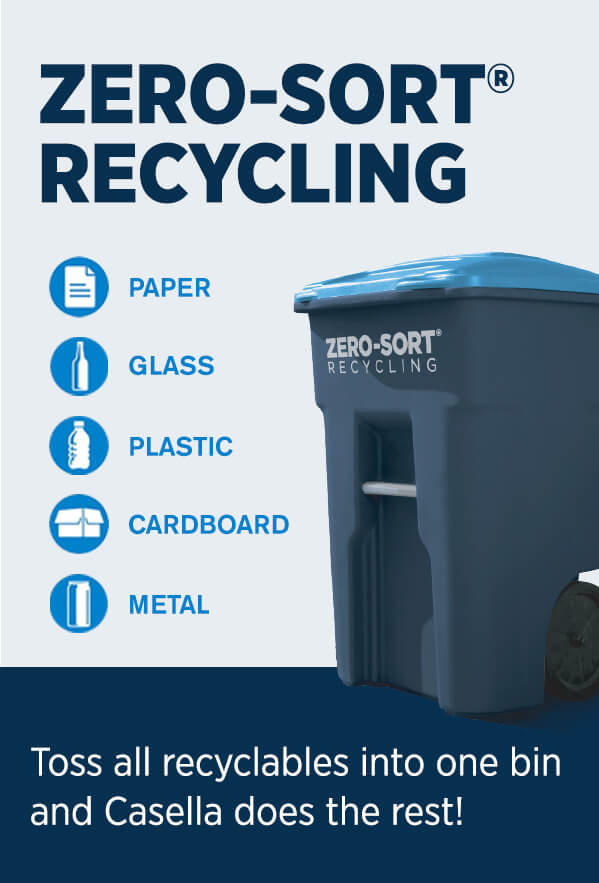 Recycling in Montpelier: Let's Maintain a Green Environment
When you're looking for a more environmentally sustainable waste control solution, look no further than recycling in Montpelier from Casella. We take pride in providing local residents, municipalities and businesses with dependable recycling in Montpelier. This includes innovative services like our Zero-Sort® recycling program, which saves you from having to sort your recycling because we do it. Together, we can help transform waste into a resource - Call Casella recycling service in Montpelier today!
Ready to get started? Simply fill out our online form or call us today at 802-552-4643 to find out more.
Find Out How Zero-Sort® Recycling Means Zero Stress
Every pound we recycle becomes one less pound of mining, smelting, or milling products. Reusing these recycled materials means a reduced need to produce more, which allows our nation to conserve precious, natural resources. Contact Casella today if you need to recycle paper, cardboard aluminum, plastic bottles, glass bottles or tin cans.
Saves Time – We'll evaluate your recycling needs and set up a system that helps you achieve your goals
Saves Money – It's less expensive to recycle, because we help divert your resources from landfills
Saves Effort – We can take care of your solid waste, so you aren't left holding the bag
Aside from leaving more room in our nation's landfills, recycling services in Montpelier aids in the conservation of precious, natural resources. You will only feel our pride on proving excellent recycling in Montpelier by converting trash to useful products. Casella recycling in Montpelier strives to save energy and protect nature by effectively recycling the waste generated.
You can expect Casella to provide you with an extremely smooth sailing transition when you switch to our recycling in Montpelier. The environment, our people and working to improve the communities we live in and work is what matters to us!
* Call us today to see if Zero-Sort® recycling is available in your area